Welcome aboard!
As a valued Henkel Partner, we have developed the Henkel Touch Aerospace to assist with your sales and technical activities. This interactive tool can easily be download to work off-and online on any Windows based computer or tablet (not compatible for Apple).
Key Tool Highlights include:
Comprehensive product navigator tool of Henkel structural adhesives, surface treatments and mold releases
Smart search functionality to sort product information by technical requirements, specs or product name
Library of Henkel overview presentations
Overview of customer applications
Click on the download button to your left to access your boarding pass to the latest Henkel product and technical information!
If you have any questions, or require further assistance, please contact matina.kakar@henkel.com.
Download latest Version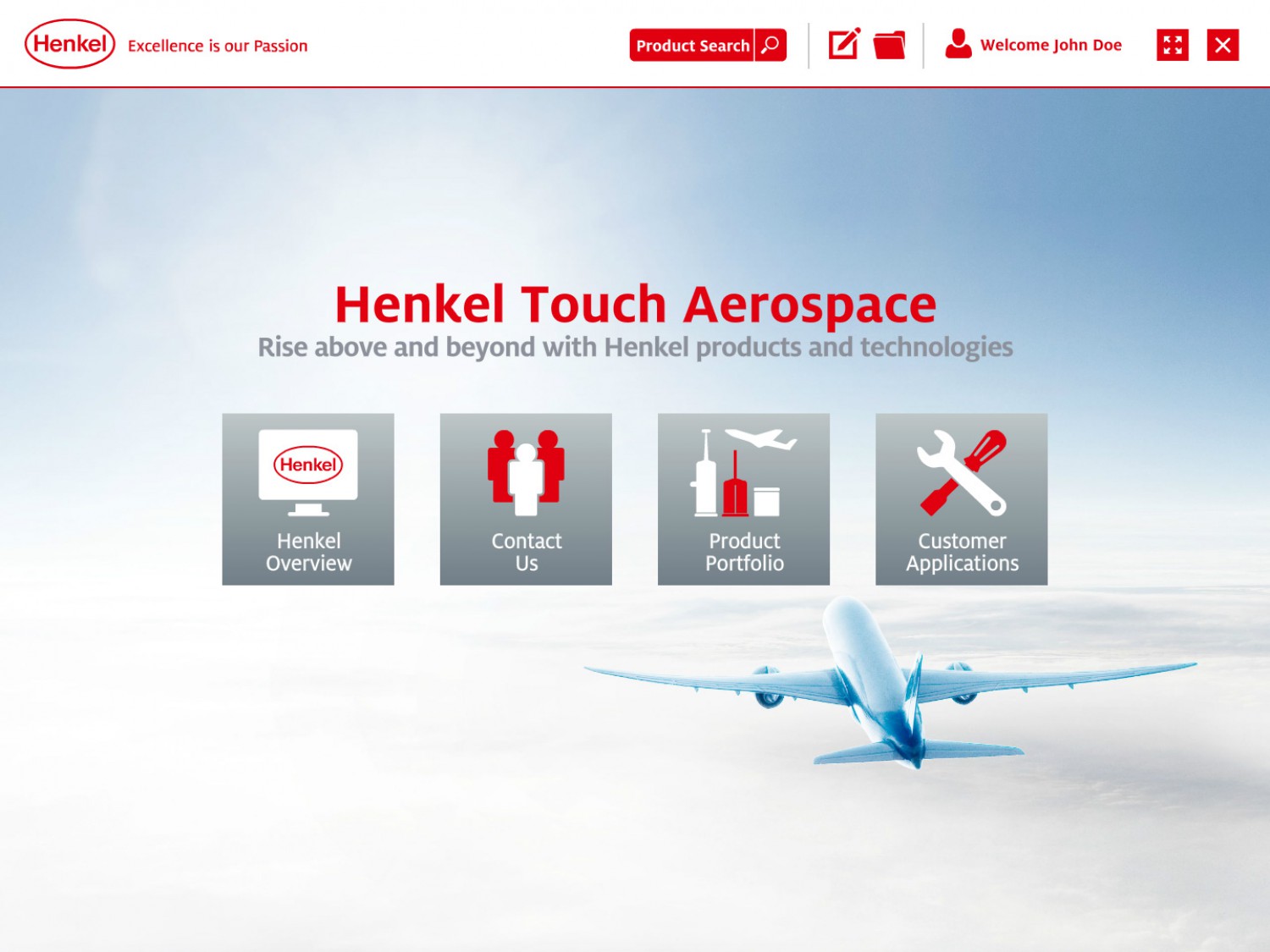 ---
Henkel Touch: Version 2.0.0
Aug 24, 2016
New in Version 2.0.0
My Collection functionality
Added forgot password option
Added change password option (click on your name in the header navigation)
Henkel Touch now remembers your LogIn information
Added Mold Release Product Search
User Accounts now have an expiration period
Search Results are now restricted to a maximum of 300 matches
Added Toggle Fullscreen Button
---
Request Access